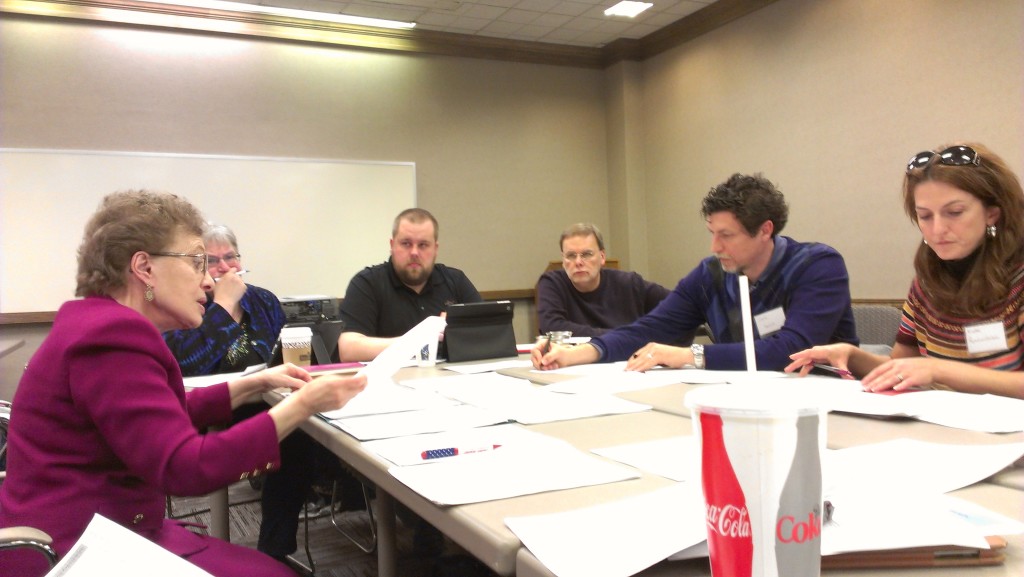 "Meaningless verbiage… Empty skill sets…No progression from grade to grade… Too much emphasis on informational text… Absence of purpose."
These were some of the comments made this past Saturday by Indiana high school English teachers about the latest draft of the Indiana ELA Standards at a workshop led by standards guru Sandra Stotsky. Professor Stotsky was in Bloomington for the 20th Annual Conference of the Association of Literary Scholars, Critics, and Writers. Many of Saturday's conference speakers emphasized the decline of literature instruction in recent decades, a trend they said has been aggravated by the use of the Common Core in 45 states.  Stotsky's workshop brought together Indiana teachers and national scholars to examine the 2006 Indiana standards, the Common Core, and the latest draft of the proposed new Indiana standards. Stotsky said she planned to compile the comments into a report for Governor Mike Pence.
To hear more from Dr. Stotsky on the latest draft of the Indiana standards, be sure and tune in to WIBC tomorrow, Monday, April 7th at 11:30am, when she will be talk show host Greg Garrison's guest.  Those not in the Indianapolis area can listen to the show live online here.