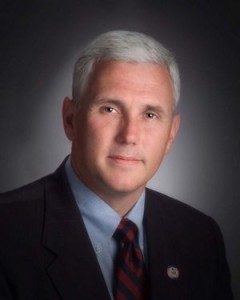 A recent poll conducted by the Pence Administration shows what many of us have known all along, Hoosiers do not support a one-size-fits-all education system controlled by interests outside our state. Anti-Common Core sentiment received 58% support while only 32% reported they support uniform standards. In this "campaign" it looks like the Common Core is the dark horse with a broken leg. I will let the results and Governor Pence's report speak for themselves:
…in a binary question presenting statements from both sides, Hoosiers express skepticism over the "Common Core" education initiative.  Hoosier voters were more likely to share the view that "Indiana should not adopt Common Core because educational standards should be set at the local level, rather than a one-size-fits-all policy" (58%) rather than believe that the state "should adopt Common Core because it will set uniform standards for students in different states across the country" (32%).  This result bolsters Governor Pence's "first in the nation" effort months ago to hit the pause on implementing Common Core.
Now that the legislative study committee is about to wrap up in October, it is time to turn our attention to Governor Pence's State Board of Education.  Please contact Governor Pence at (317) 232-4567 and Superintendent Ritz at (317)232-6610 and request that the State Board of Education begin looking at this issue as soon as possible.  It has been rumored that the board won't begin looking at it until March, which is far too late, and would likely ensure that students are subjected to Common Core not only all during this school year, but during the following one as well.