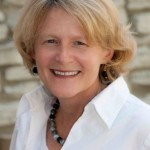 Andrea Neal is a sitting member of the Indiana State Board of Education, representing District 5.  She teaches Grade 6 and Grade 7 English, as well as 8th Grade U.S. History, at St. Richards Episcopal School in Indianapolis.  Since the proposed Indiana academic standards for Math and ELA were released last Tuesday, she is just one of a growing chorus of individuals, who has expressed concerns about their content and recommended a re-adoption of Indiana's pre-Common Core Standards.
At the last meeting of the Indiana State Board of Education (ISBOE), it was made clear that any opportunity for changes and/or improvements to the proposed standards must be made by the Indiana Education Roundtable, which meets tomorrow, April 21st.  It was clarified that the ISBOE only has an up-or-down vote on what is recommended to them by the Roundtable.  Thus, members were encouraged to share any concerns they had prior to tomorrow's scheduled vote.
Ms. Neal has already expressed her concerns to every member of the Education Roundtable, in the form of personal correspondence.  Below is the body of the letter that she sent to Senator Dennis Kruse, Chairman of the Senate Education Committee and member of the Indiana Education Roundtable.
Dear Sen. Kruse,

You know better than anyone the significance of the decision the Roundtable will make on Monday. As the legislator who authored Senate Enrolled Act 91, withdrawing Indiana from the Common Core, you understand what is meant by "highest in the nation" standards that will guarantee Hoosier students are college and career ready by the time they graduate from high school. The standards before you fall short of what SEA91 requires. I hope you will vote "no" and instead recommend for State Board of Education approval the state's 2006 English and 2000 Mathematics standards, which were first-rate and respected by scholars across the country.

The proposed language arts standards lack rich content that should be the hallmark of a K-12 education. They are a mostly paraphrased version of the Common Core, made worse by the elimination of specific literature references and the addition of an ill-advised section on media literacy. The standards delete references to Shakespeare, 18th, 19th, and 20th century American literature, and foundational documents in American history. They make no mention of famous Hoosier authors, such as Riley, Dreiser, Stratton-Porter, or Vonnegut. They stress informational text at the expense of novels. They are confusing in spots and uninspiring throughout.

The math standards are similar to the Common Core, but in the revising have been made inconsistent, disorganized, and in places inaccurate. James Milgram, South Bend native and professor emeritus of mathematics at Stanford University, reviewed Draft #2 and Draft #3 and says he is extremely disappointed that no improvement occurred between drafts. After reviewing the high school courses, he wrote, "There are major errors in each, they are repetitive, and horribly disorganized.  Moreover, the individual standards are typically so poorly stated that it is almost impossible to figure out what kinds of problems would be appropriate for them."

If we approve these standards we will take a needless step backwards at a time when our children deserve better. We cannot say we want to build student preparedness for college and careers – especially in the increasingly valuable STEM fields – and then enact standards with mathematical errors and other glaring deficiencies. We can, however, meet SEA 91's mandate by reinstating Indiana's pre-Common Core standards.  These fully satisfy the Governor's call for "uncommonly high" standards written by Hoosiers for Hoosiers. And they are respected by experts on both sides of the Common Core controversy.

The Thomas B. Fordham Institute labeled our 2000 math standards "exceptionally clear and well presented" and noted, "Indiana's standards cover nearly all the essential content with both depth and rigor." Fordham awarded these standards a 10/10 "A" rating compared to an "A-" for the Common Core. Regarding our 2006 English Language Arts Standards, Fordham said they were "clear, specific, and rigorous, and include nearly all of the critical content expected in a demanding, college-prep curriculum." Fordham awarded those standards a 10/10 "A" rating, compared to "B+" for the Common Core.

Our prior standards are internationally benchmarked and considered among the most rigorous in the nation. In 2004, the Emirate of Qatar used Indiana's and Singapore's math standards in order to benchmark its own. That gives you an idea of how well regarded they were.

If we reinstate the prior standards, we can intentionally align them to our assessments to make sure students master essential content and skills. Doing so will prepare students for college and career success and allow us to maintain our No Child Left Behind waiver from the federal government. Also, implementation of these standards will not disrupt our classrooms. Most Indiana teachers are familiar with them already and will not miss a beat adapting their curriculum. Reinstating them would be a win-win situation for Hoosier students, families, and teachers.